Unlock Insights with Expert Mystery Shopping Audits - Elevate Your Business with Our Comprehensive Services!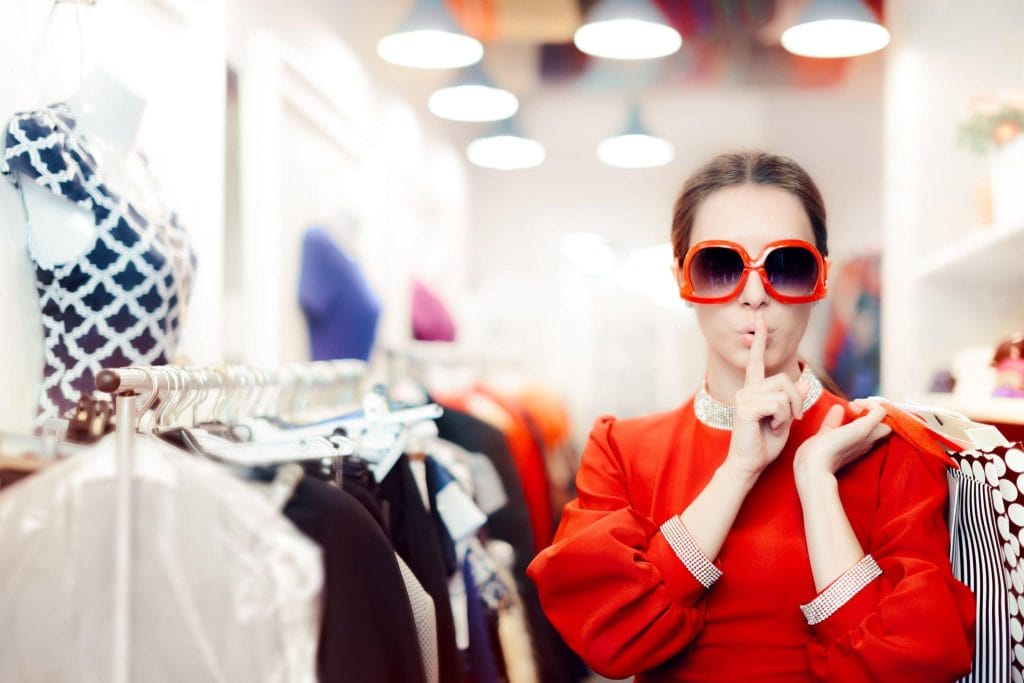 Welcome to Elion Technologies & Consulting Pvt. Ltd., your premier destination for Mystery Shopping Audits. We take pride in our expertise and dedication to delivering exceptional services that elevate businesses to new heights
At Elion Technologies, we understand the significance of unbiased and comprehensive feedback in today's competitive market. Our team consists of expert and certified auditors who possess a wealth of experience in evaluating and analyzing various industries. From retail establishments to hospitality, restaurants, and beyond, we tailor our services to suit the unique needs of each client.
With our Mystery Shopping Audits, you gain access to invaluable insights into customer experiences, employee performance, and overall business operations. Uncover strengths to reinforce and weaknesses to address, empowering your company to make data-driven decisions that enhance customer satisfaction and boost your bottom line.
Join hands with Elion Technologies & Consulting Pvt. Ltd. and unlock the true potential of your business through our meticulous and detail- oriented approach to mystery shopping. Partner with us today and see the difference our expertise can make in propelling your company towards success.
Take the First Step Towards Compliance - Book Your Facility Audit!
The Key Benefits of Choosing Elion Technologies & Consulting Pvt. Ltd. for Your Mystery Shopping Audits:
1. Certified Auditors: Our auditors hold certifications that demonstrate their proficiency and commitment to maintaining high standards, guaranteeing that you receive accurate and actionable feedback.
2. Tailored Solutions: We understand that each business is unique, and our services are customized to suit your specific requirements, ensuring relevant and targeted evaluations for optimal outcomes.
3. Unbiased Assessments: As an independent third-party, we provide unbiased evaluations that give you a genuine understanding of customer experiences and employee performance without any bias.
4. Enhanced Customer Experience: Our mystery shopping audits highlight areas for improvement, enabling you to enhance the overall customer experience and build lasting relationships with your clientele.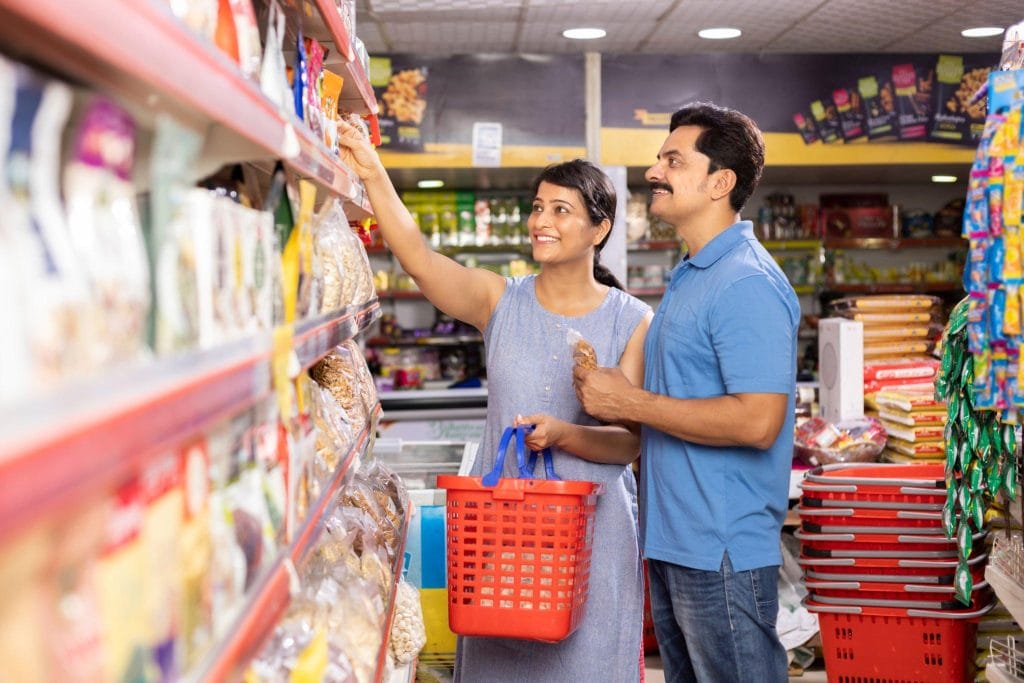 5. Performance Insights: Gain valuable insights into employee performance, identifying strengths to recognize and weaknesses to address, fostering a more motivated and efficient workforce.
6. Data-Driven Decision Making: Our comprehensive reports provide you with actionable data, empowering you to make informed decisions that can lead to increased efficiency, productivity, and profitability.
7. Competitive Edge: Stay ahead in the market by leveraging the valuable  insights obtained through our audits, allowing you to stay attuned to market trends and outperform your competitors.
8. Improved Brand Reputation: Addressing customer pain points and delivering exceptional service helps boost your brand reputation, fostering loyalty among existing customers and attracting new ones.
Get a Quote Today for Tailored Physical Audit Services!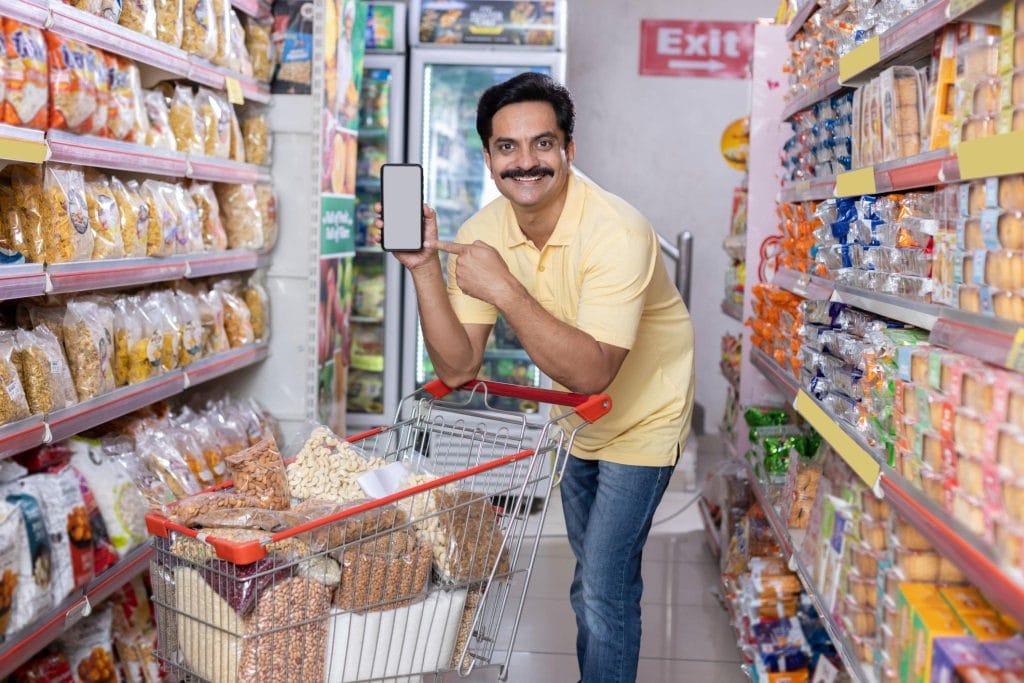 At Elion Technologies & Consulting Pvt. Ltd., we offer a comprehensive suite of Mystery Shopping Audits designed to revolutionize your business operations and enhance customer experiences. Our service is crafted to provide a holistic view of your organizations performance from the eyes of a customer, enabling you to gain valuable insights and make data-driven decisions to excel in todays competitive market.
1. Retail and Hospitality Evaluations: Our expert auditors meticulously assess various aspects of your retail or hospitality establishment, including store layouts, product displays, customer service interactions, and overall ambiance. By simulating real customer experiences, we identify areas of improvement to enhance your brand's image and ensure exceptional service delivery.
2. Restaurant and Foodservice Assessments: With our specialized restaurant mystery shopping audits, we delve into every aspect of your eatery, from food quality and menu presentation to staff responsiveness and cleanliness. Our reports empower you to optimize customer satisfaction and loyalty, vital factors in the success of any dining establishment.
Employee Performance Analysis: Understanding that your employees play a pivotal role in delivering exceptional customer experiences, our mystery shopping services assess their performance objectively. Identify training needs, recognize top-performing staff, and cultivate a customer- centric culture within your organization.
Competitor Benchmarking: Stay ahead of your competitors by leveraging our competitor benchmarking services. Gain insights into your rivals strengths and weaknesses, allowing you to refine your strategies and outperform others in the industry.
Customized Evaluation Solutions: We believe that every business has unique requirements, which is why our service is tailored to suit your specific needs. Whether you operate a small boutique or a large chain of outlets, we adapt our mystery shopping audits to match your industry and business model.
Actionable Data and Reports: Our comprehensive reports provide actionable data in an easy-to-understand format, empowering you to make informed decisions. Receive detailed evaluations, quantitative metrics, and qualitative feedback that enable you to implement impactful changes effectively.
Long-Term Partnership and Support: Elion Technologies values enduring relationships with our clients. As your mystery shopping partner, we provide ongoing support and consultation to help you implement improvements, ensuring sustained growth and success for your business.
Schedule a Consultation to Discuss Your Mystery Shopping Needs!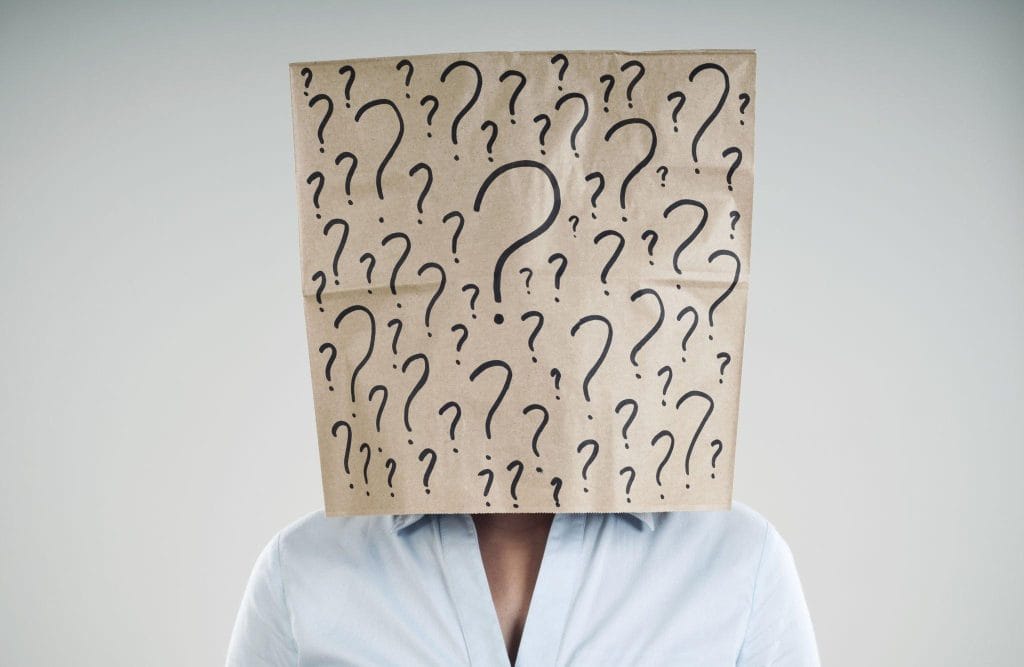 1. Unmatched Expertise: With a successful track record since 2010, Elion Technologies & Consulting Pvt. Ltd. has accumulated extensive experience in conducting mystery shopping audits across diverse industries. Our seasoned auditors possess the know-how to deliver valuable insights that can drive positive change in your business.
2. Certified Auditors: Our team comprises certified auditors who are not only experts in their field but are also committed to upholding the highest standards of professionalism and accuracy. You can trust that our evaluations are objective, reliable, and based on industry best practices.
3. Customized Solutions: We understand that every business has unique needs and challenges. Our mystery shopping services are tailored to your specific requirements, ensuring that our evaluations focus on the aspects that matter most to your success.
4. Comprehensive Assessments: Our mystery shopping audits go beyond surface observations. We meticulously evaluate various touchpoints within your organization, providing a comprehensive understanding of customer experiences and employee performance.
5. Actionable Insights: Our reports are designed to provide actionable insights that you can immediately implement to drive positive change. From identifying areas for improvement to recognizing exemplary performance, our data-driven recommendations lead to tangible results.
6. Unbiased and Independent: As an independent third-party, we offer unbiased assessments that provide an objective view of your business. Our reports reveal honest feedback from the perspective of real customers, enabling you to address issues effectively.
7. Enhanced Customer Experience: By partnering with Elion Technologies, you gain a competitive edge in understanding and exceeding customer expectations. Our mystery shopping audits help you create exceptional experiences that foster customer loyalty and advocacy.
8. Competitive Benchmarking: Stay ahead of the competition with our benchmarking services. Gain valuable insights into your competitors strategies, strengths, and weaknesses, allowing you to make informed decisions and surpass industry standards.
9. Long-Term Partnerships: We value lasting relationships with our clients and consider ourselves an extension of your team. Our commitment to providing ongoing support and guidance ensures that you continually improve and thrive in the marketplace.
10. Confidentiality and Data Security: At Elion Technologies, we prioritize the confidentiality and security of your data. Rest assured that all information gathered during our mystery shopping audits is handled with the utmost care and professionalism.
Transform Your Business Now! Schedule Your Mystery Shopping Audit
Elion Technologies & Consulting Pvt. Ltd. boasts an extensive and diverse industry experience, having provided exceptional mystery shopping audits and consulting services across a wide range of sectors. Our auditors possess in-depth knowledge and understanding of various industries, allowing us to deliver tailored solutions that cater to the unique needs and challenges of each sector.
Retail: Our proficiency in retail mystery shopping audits covers everything from brick-and-mortar stores to online e-commerce platforms. We assess factors such as store layout, product availability, customer service, and overall shopping experience to help retailers enhance their operations and customer satisfaction.
Hospitality and Tourism: We have worked extensively with hotels, resorts, airlines, and other tourism-related businesses to evaluate guest experiences. Our assessments focus on guest interactions, service quality, cleanliness, and facilities, helping hospitality establishments optimize their offerings and stand out in a competitive market.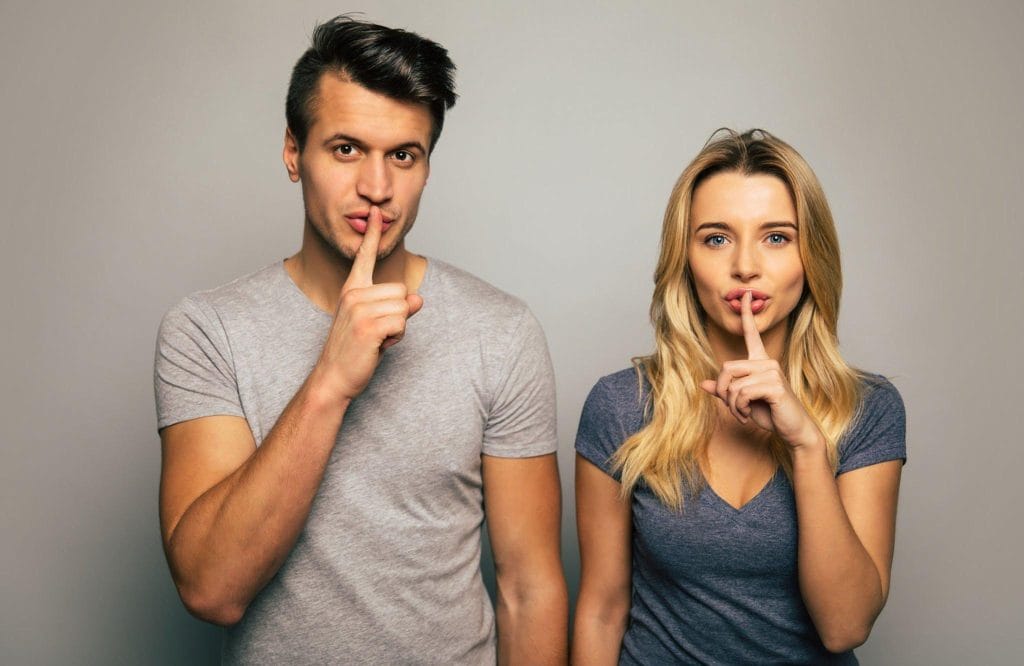 3. Restaurants and Foodservice: Our experience in restaurant mystery shopping spans from fast-food chains to fine dining establishments. We scrutinize every aspect of the dining experience, from food quality and presentation to staff behavior and ambiance, enabling restaurants to exceed customer expectations.
4. Automotive: We understand the importance of customer satisfaction in the automotive industry. Our mystery shopping audits help dealerships and service centers improve customer service, build trust, and increase customer loyalty.
5. Healthcare: In the healthcare sector, we focus on patient experiences, ensuring that medical facilities deliver compassionate care and efficient services. Our evaluations help healthcare providers maintain high-quality standards and patient satisfaction.
6. Financial Services: Our experience in financial mystery shopping encompasses banks, insurance companies, and financial institutions. We assess customer service, transaction processes, and compliance to support financial service providers in delivering exceptional experiences to their clients.
7. Entertainment and Leisure: For entertainment venues, theme parks, and leisure facilities, we evaluate guest experiences and service delivery. Our insights aid these businesses in creating memorable experiences and fostering repeat visits.
8. Education: Our expertise extends to evaluating educational institutions, including schools and training centers. We assess administrative processes, teacher interactions, and facilities to help educational establishments improve their offerings and attract students.
1. What is mystery shopping?
Mystery shopping is a market research technique where individuals, known as mystery shoppers, visit stores, restaurants, or other businesses to evaluate their customer service, product quality, and overall experience.
2. How do I become a mystery shopper?
You can sign up with legitimate mystery shopping companies online. They'll provide you with assignments based on your preferences and location.
3. Is mystery shopping a legitimate job?
Yes, legitimate mystery shopping companies exist. However, be cautious of scams that ask for upfront fees or promise unrealistic earnings.
4. Do I need any special qualifications to be a mystery shopper?
No formal qualifications are required, but attention to detail, good communication skills, and objectivity are important.
5. How much can I earn as a mystery shopper?
Earnings vary based on the type and complexity of assignments. Payment might include a fee, reimbursement for purchases, and occasionally a bonus.
6. Can I make a full-time income from mystery shopping?
It's unlikely to make a full-time income solely from mystery shopping, as assignments are sporadic and payment can vary.
7. Can I choose the assignments I want to take?
Yes, you can usually choose from available assignments based on your preferences and schedule.
8. Are mystery shoppers required to purchase products during assignments?
Yes, some assignments might require you to make a purchase. In such cases, you're often reimbursed for the expenses.
9. How do I ensure I'm working with a legitimate mystery shopping company?
Research the company thoroughly, check for reviews, and make sure they don't ask for upfront fees.
10. Do I need to reveal my identity as a mystery shopper to the staff?
No, the idea is to assess the customer experience without the staff's knowledge.
11. How long does a typical mystery shopping assignment take?
Assignments can vary widely in length, from a few minutes for phone inquiries to an hour or more for in-person visits.
12. What's included in a typical mystery shopping report?
Reports usually cover details about your experience, staff interactions, cleanliness, product availability, and more.
13. Can I mystery shop any type of business?
Yes, mystery shopping can cover retail stores, restaurants, hotels, banks, service centers, and even online businesses.
14. Are there age restrictions for becoming a mystery shopper?
Most companies require shoppers to be at least 18 years old, but some assignments might have specific age requirements.
15. Can I mystery shop in a location other than where I live?
Yes, but keep in mind that travel costs might not be reimbursed for assignments outside your local area.
16. How often can I expect to receive mystery shopping assignments?
Frequency varies based on your location, the companies you work with, and the demand for shoppers in your area.
17. Is it possible to negotiate the fees for assignments?
Some companies allow negotiation, but many have fixed fees. It's worth asking if negotiation is an option.
18. Do I need to pay taxes on my mystery shopping income?
Yes, mystery shopping income is considered taxable. You'll likely need to report it as self employment income.
19. Can I mystery shop if I have a full-time job?
Yes, mystery shopping is often done on a flexible schedule, making it suitable for those with other commitments.
20. How can I improve as a mystery shopper over time?
Pay attention to feedback from the companies, follow their guidelines closely, and continually work on enhancing your observation and reporting skills.
21. What is an example of mystery shopping?
Scenario: Restaurant Evaluation
Assignment: Mystery shoppers are tasked with visiting a local restaurant and evaluating various aspects of their dining experience.
Instructions:
Visit the assigned restaurant on a specified date and time.
Order a meal for two, including an appetizer, main course, and dessert.
Pay attention to the following aspects:

Greeting and courtesy of the staff
Cleanliness of the restaurant and table settings
Timeliness of food service
Quality and presentation of the dishes
Interaction with the server
Payment process

Make note of any exceptional service or issues that arise during your visit.
After leaving the restaurant, submit a detailed report within 24 hours, covering your observations and overall experience.
Payment: The assignment offers a $30 reimbursement for the meal and a $20 shopper fee, totaling $50.
Objective: The mystery shopper's goal is to provide a comprehensive and unbiased evaluation of the restaurant's customer service, food quality, and overall ambiance. This information helps the restaurant identify areas for improvement and recognize exceptional staff performance.
In this example, the mystery shopper's report would provide valuable insights to the restaurant's management about the customer experience, allowing them to make informed decisions to enhance their services.
22. How can I become a mystery shopper in India?
Research Legitimate Companies: Start by researching reputable mystery shopping companies in India. Look for well-established firms with positive reviews and a track record of paying shoppers on time.

Create a Profile: Visit the websites of the companies you've identified and create a shopper profile. This usually involves providing your personal information, contact details, and preferences for types of assignments.

Browse Available Assignments: Once your profile is set up, you'll be able to browse available mystery shopping assignments. These might include assignments for retail stores, restaurants, banks, and other businesses.

Apply for Assignments: Review the available assignments and apply for the ones that interest you and match your schedule. Some assignments may have specific requirements, such as age, gender, or location.

Wait for Approval: After applying, you'll need to wait for the mystery shopping company to review your application and assign you an assignment. If you're selected, you'll receive detailed instructions.

Complete the Assignment: Follow the instructions provided by the company for the assigned mystery shopping task. This could involve visiting a physical location, making a purchase, interacting with staff, and observing specific aspects of the customer experience.

Submit a Report: After completing the assignment, you'll need to submit a detailed report about your experience. The report typically covers various aspects of your visit, such as interactions with staff, cleanliness, product availability, and more.

Receive Payment or Reimbursement: Once your report is reviewed and accepted by the mystery shopping company, you'll receive payment for the assignment. Payment can be in the form of a shopper fee, reimbursement for purchases, or both.

Continue Mystery Shopping: If you're interested in continuing mystery shopping, keep an eye out for new assignments and repeat the process.

Stay Aware of Scams: Be cautious of any mystery shopping opportunities that ask for upfront fees or promise unrealistically high payments. Legitimate companies do not ask for payment to join.
Here are a few reputable mystery shopping companies that have operated in India (as of my last update in September 2021):
Quest for Best: Based in India, this company offers mystery shopping services and opportunities for shoppers.
Ipsos Mystery Shopping: Ipsos is a well-known market research company that also offers mystery shopping assignments in India.
CRI Mystery Shopping: CRI offers mystery shopping services and has a presence in India.
Market Xcel Data Matrix: This company provides mystery shopping and research services in India.
23. Is mystery shopping legal in India?
Yes, mystery shopping is legal in India. It's a legitimate market research practice where individuals, known as mystery shoppers, visit businesses to evaluate their customer service, product quality, and overall experience. However, there are certain guidelines and ethical considerations that both mystery shoppers and the companies conducting mystery shopping should adhere to:
Disclosure: Mystery shoppers should not reveal their identity to the staff during the visit, as this could affect the authenticity of the evaluation. However, they must not engage in any deceptive or illegal activities while conducting their assessments.

Respect for Privacy: While mystery shopping involves observing and evaluating staff behavior, it's important to respect the privacy of the employees and not intrude on their personal space.

Objective Reporting: Mystery shoppers are expected to provide objective and accurate reports of their experiences without any bias or personal opinions.

Ethical Conduct: Mystery shoppers should conduct themselves ethically, adhering to the guidelines provided by the mystery shopping companies and avoiding any actions that could harm the business or its employees.

Legitimate Assignments: Mystery shoppers should only participate in assignments from legitimate mystery shopping companies and avoid any offers that seem too good to be true.

Non-Discrimination: Mystery shopping assessments should not involve discrimination based on factors like age, gender, race, religion, or disability.

Data Protection: Mystery shoppers should handle any customer data or business information they come across during their assignments with confidentiality and care.

Tax Obligations: Mystery shoppers should be aware of their tax obligations related to the income they earn from mystery shopping activities.
24. What are the types of mystery shopper?
Traditional Mystery Shopper: These are the most common type of mystery shoppers who visit physical locations, such as retail stores, restaurants, banks, and service centers, to evaluate customer service, product quality, and overall experience.

Telephone Mystery Shopper: Telephone mystery shoppers evaluate customer service and communication skills of staff over the phone. They might make inquiries, ask for information, or simulate customer interactions.

Online Mystery Shopper: Online mystery shoppers assess the customer experience of e-commerce websites, online services, and digital platforms. They evaluate website usability, response time, and the overall online shopping experience.

Video Mystery Shopper: Video mystery shoppers use hidden cameras or recording devices to capture their experience during in-person visits. This provides visual evidence to support their reports.

Hotel Mystery Shopper: Specializing in the hospitality industry, these mystery shoppers assess hotels, resorts, and accommodation services. They evaluate cleanliness, staff behavior, amenities, and guest services.

Automotive Mystery Shopper: These shoppers evaluate car dealerships, repair shops, and automotive service centers. They assess staff knowledge, customer service, and the overall car-buying or service experience.

Healthcare Mystery Shopper: Focused on healthcare facilities, these shoppers evaluate medical offices, hospitals, clinics, and pharmacies. They assess appointment scheduling, staff behavior, cleanliness, and adherence to regulations.

Apartment Mystery Shopper: Also known as "apartment seekers," these shoppers assess the experience of renting an apartment. They evaluate leasing office staff, property condition, and the overall rental process.

Financial Services Mystery Shopper: These shoppers assess banks, credit unions, insurance agencies, and financial service providers. They evaluate staff knowledge, professionalism, and the handling of financial transactions.

Entertainment Mystery Shopper: Focused on leisure and entertainment venues, these shoppers evaluate movie theaters, amusement parks, concert venues, and other entertainment destinations.

Spa and Wellness Mystery Shopper: These shoppers assess spa and wellness centers, evaluating services, cleanliness, staff professionalism, and overall relaxation experience.

Pet Services Mystery Shopper: Specializing in pet-related businesses, these shoppers evaluate pet stores, groomers, veterinary clinics, and pet boarding facilities.
25. What is the benefit of mystery shopper?
Insight into Customer Experience: Mystery shoppers provide businesses with an authentic perspective of the customer experience. This helps identify both strengths and areas needing improvement.

Objective Feedback: Mystery shoppers provide unbiased and objective feedback, as they are not directly associated with the business. This feedback is valuable in assessing the effectiveness of staff training and operational procedures.

Employee Performance Evaluation: Mystery shopping helps evaluate staff performance, identifying areas where employees excel and areas where further training or improvement is needed.

Quality Control: Businesses can use mystery shopping to ensure consistency in service quality across different locations and shifts.

Identifying Gaps: By identifying areas of improvement, mystery shopping allows businesses to address gaps in customer service, product quality, and operational efficiency.

Competitor Analysis: Mystery shopping can be used to compare the customer experience with that of competitors, highlighting areas where a business can stand out.

Staff Training: The feedback provided by mystery shoppers can guide targeted training programs to improve staff interactions, customer engagement, and service quality.

Reward and Recognition: Exceptional employee performance highlighted by mystery shoppers can be acknowledged and rewarded, boosting staff morale and motivation.

Enhancing Customer Loyalty: Improved customer service and experiences lead to higher customer satisfaction and loyalty, resulting in repeat business and positive word-of-mouth recommendations.

Operational Enhancements: Mystery shopping can lead to operational improvements, such as streamlining processes, enhancing cleanliness, and ensuring compliance with regulations.

Data-Driven Decision Making: The data and insights collected through mystery shopping can be used to make informed decisions about business strategies and investments.

Product Development: By evaluating product quality and customer feedback, mystery shopping can contribute to the development of better products and services.

Customer-Centric Approach: Mystery shopping encourages businesses to adopt a customer-centric mindset, prioritizing the needs and preferences of their customers.

Problem Resolution: Mystery shopping can identify potential issues and bottlenecks in the customer journey, allowing businesses to proactively address them.

Brand Reputation: Positive mystery shopping evaluations contribute to an improved brand reputation, as customers recognize the commitment to delivering a great experience.

Risk Mitigation: Mystery shopping helps identify and address compliance issues, reducing the risk of legal or regulatory problems.
26. Why is Mystery Shopping important for businesses?
It helps businesses identify areas for improvement in customer service, product quality, and employee performance.
Outbound Link: Benefits of Mystery Shopping
27. What types of businesses can benefit from Mystery Shopping services?
28. Can Mystery Shopping assessments help businesses maintain compliance with industry standards?
Yes, they can identify non-compliance issues and ensure adherence to industry regulations.
Outbound Link: Compliance Standards